SGD7S Analog
Analog Control with Advanced Features
A Yaskawa SGD7S SERVOPACK meets the need for an analog voltage or pulse train control interface, while also offering the advanced capabilities of a Sigma-7 servo amplifier. A frequency response of 3.1 kHz assures high speed response and improved settling time. a tuning-less mode and improved autotuning features eliminate the need to manually tune a servo, both at installation and in ongoing everyday use.
Highlights:
* Industry-leading 3.1kHz frequency response significantly improves settling time.
* Tuning-less capability reliably tunes servo system right out of the box – no user adjustment needed.
* Powerful package of tuning functions include compensation for machine inertia, vibration, ripples, friction.
* Maintains tuning accuracy despite inertia changes up to 30:1
* IEC 61508 SIL3 safety certification
* Completely compatible with Sigma-5 servo motors
* Improved filtering minimizes inaccuracies due to electrical interference, machine resonance and mechanical vibration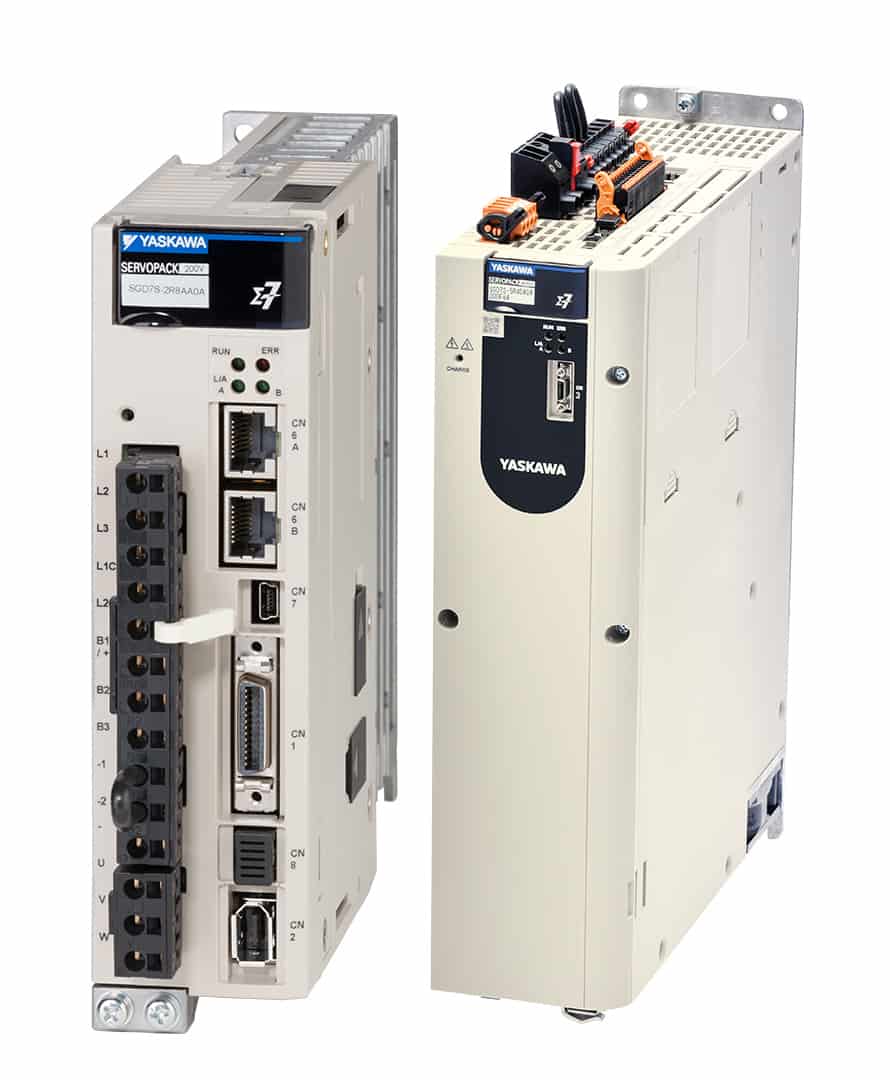 Let's talk
Interested about a product? Call us, and we'll be happy to talk