The only industrial collaborative robot in the market with 20kg payload!
HC Robot series with 20kg payload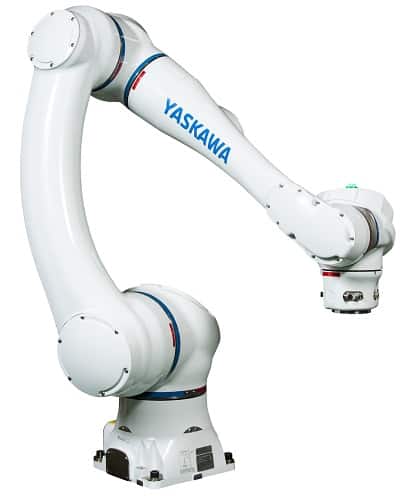 Yaskawa's HC20 Motoman collaborative robot with 6 axis, enables work alongside with humans.
With a 20kg payload and 1700mm maximum working range, HC20 model is compatible with many industrial applications and various working environments.
Equipped with the most advanced and compact robot controllers YRC1000 & YRC1000 Micro
Reparability of ±0.15 mm
Simple utility with unique design of robot arm
For further information Click here
Let's talk
Interested about a product? Call us, and we'll be happy to talk