HC Series - Human Collaborative Robot
The MOTOMAN HC robots are 6 axes human-collaborative robots with a payload of 10-20 kg and max working range of 1700mm. 
Operator's safety is assured by a Power and Force Limit technology that stops the robot in case of contact with an operator.
The MOTOMAN HC robots can operate without additional protective measures like a safety fence, depending on the risk assessment. This saves space and costs.
Its installation area is very flexible and therefore able to operate at different workplaces.
HC series robots are equipped with most advanced and compact robot controllers – YRC1000 and YRC1000 Micro 
Series Robots
MOTOMAN HC10
* Quick & highly efficient cobot, customized to industrial demands
* Max payload – 10kg. Max working range – 1200mm
* Robot weight – 47kg
* Repeatability ±0.1mm
* HC10 models: HC10DT, HC10 , HC10DT IP67
MOTOMAN HC20
* Max payload – 20kg. Max working range – 1700mm
* Robot weight – 140kg
* Repeatability ±0.15mm
* Model: HC20DT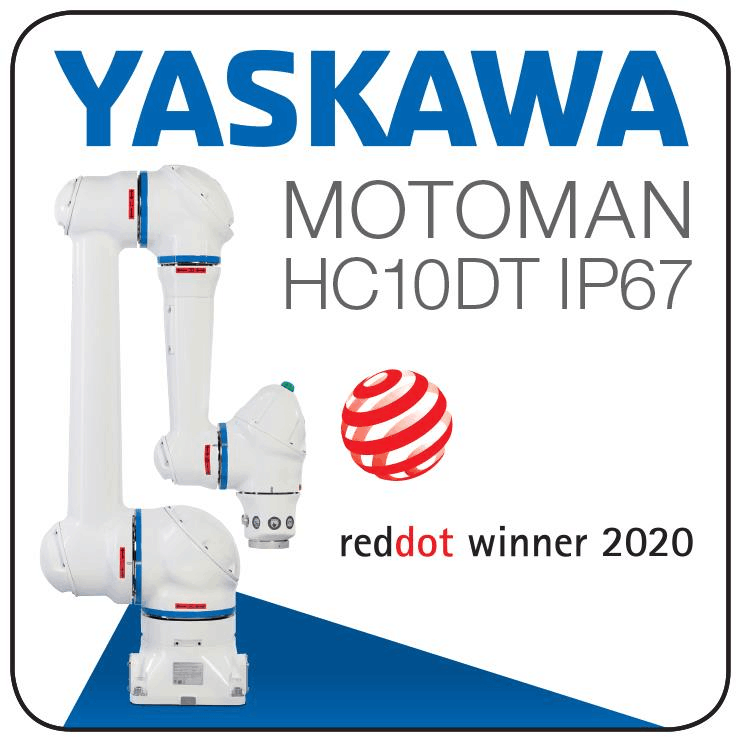 Let's talk
Interested about a product? Call us, and we'll be happy to talk