Yaskawa Teleservice
Teleservice tool enables continuous monitoring and maintenance of the systems
Teleservice tool enables continuous monitoring and maintenance of the systems
With the VIPA teleservice modules we offer a modern and intelligent kind of teleservice for the different types of transmission. Whether on the conventional way via analog or ISDN line or via broadband connections as ADSL and HSUPA (mobile communications) VIPA offers the complete product range on teleservice modules too. 
The communication to your automatization modules is established by MPI or PROFIBUS or via the Ethernet interface, which belongs to each of our devices as standard. The configuration of the VIPA teleservice modules is performed via a web browser. Additional software or the like is not required. VIPA also offers a free service called Talk2M. This service enables establishing a safe connection to your construction within seconds, regardless of whether they are communicating via mobile phone or a line.
Teleservice of controllers, HMIs, frequency converters, roboters, IPCs etc. are not an impossible challenge for us. With the VIPA Teleservice modules, you have a perfectly balanced combination of hardware and software.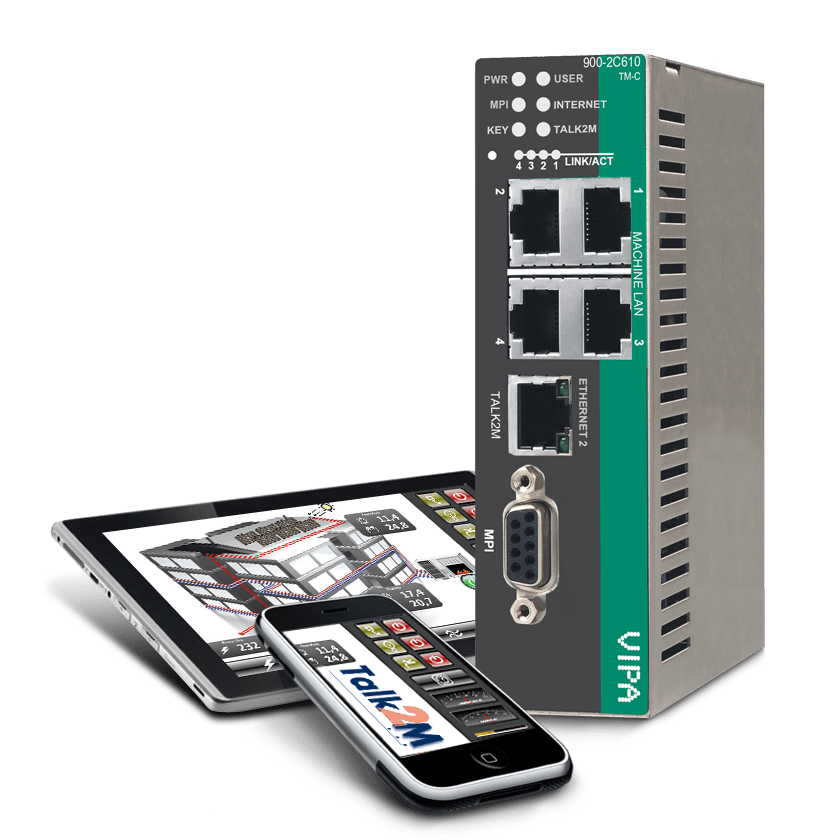 Let's talk
Interested about a product? Call us, and we'll be happy to talk