Wafer Handling Robots
YASKAWA is a world renowned leader in design, manufacturing and supply of wafer handling robots for the semiconductor industry. All our robots provide high throughput and accuracy
YASKAWA offers robots for specific environmental demands:
Vacuum Environment Automation Robots: VR series robots provide an ideal solution for use in special working environments such as closed vacuum chambers. Our VR were developed to provide extended functionality, simple operation, improved efficiency and optimal configurability, while meeting the functionality and performance requirements of handling and transferring.
Solar Market Robots: a large range of robotic systems were designed to handle all kinds of solar panels during the manufacturing process. This includes crystalline silicon wafers, thin films, and glass panels. 
Display Panels Transfer Yaskawa offers a large range of glass-handling robots, in both single and double arm configurations, for all glass sizes and methods of manufacture.  Our unique mechanisms provide compact models with features of short path lines and long up/down strikes. These features permit effective use of limited space within a system. 
YASKAWA Special robots for wafer handling, Framed wafer handling, vertical handling, Glass handling. Robot models include:
| | | | |
| --- | --- | --- | --- |
| Atmospheric | Vacuum | Specials | Panels (FPD,OLED)  |
| Single arm | Low vacuum | Anti corrosion | Single arm |
| Single blade | High vacuum | Long reach | Dual arm |
| Dual blade |   | Long Z |   |
| Dual arm |   | Short Z |   |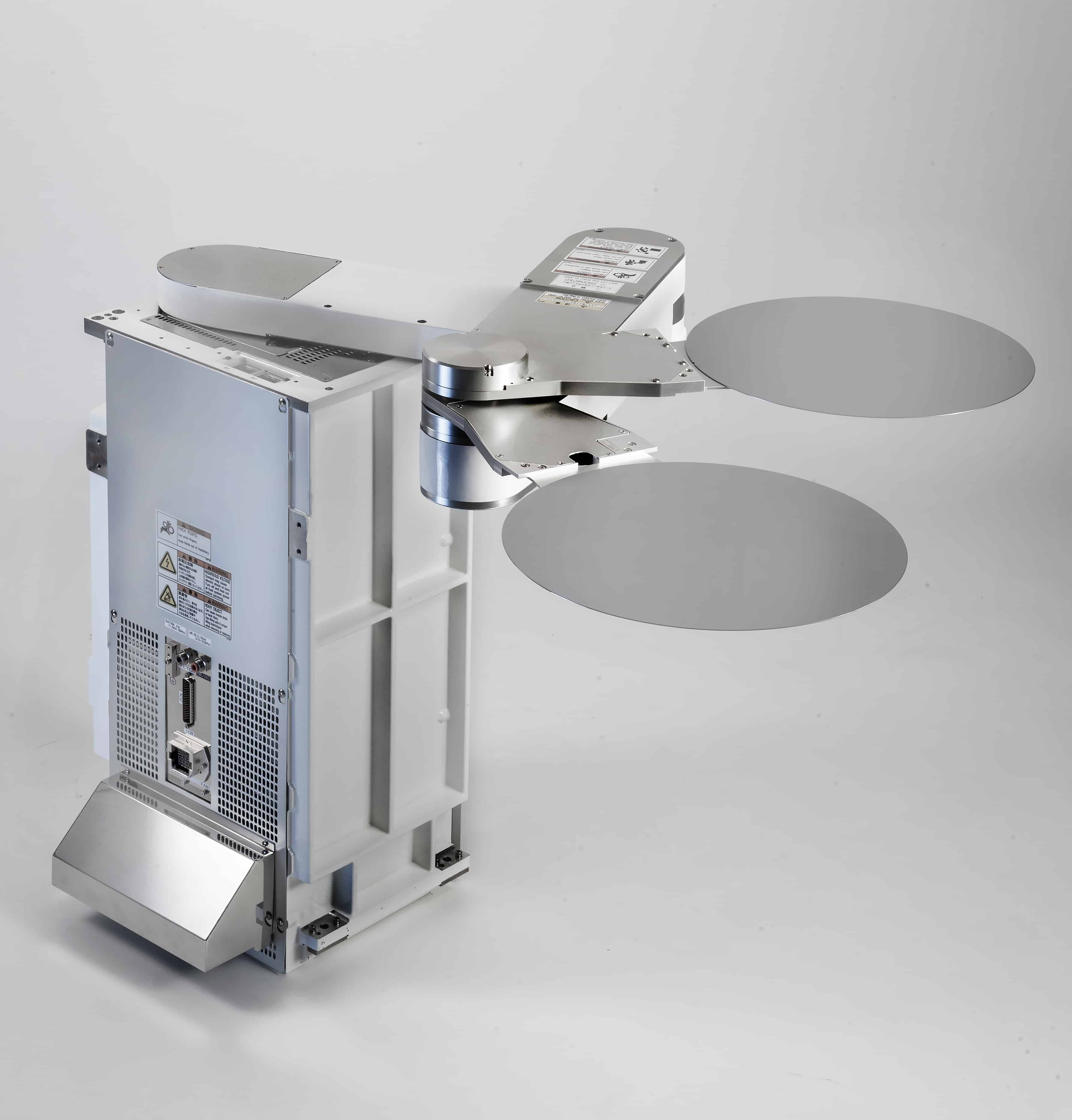 Let's talk
Interested about a product? Call us, and we'll be happy to talk