VIPA MICRO PLC
MICRO PLC – up to date, compact and fast
The "MICRO", is a very compact and extremely fast MICRO control system.
Designed as a stand-alone PLC it stands out because of its modern design, its compact size, its high performance, and its high channel density. Thus the user receives a multiplicity of performance in a very small space and at a very attractive price. The new MICRO PLC will replace the well-proven but aging System 100V.
Target applications
The new MICRO PLC can be used as a high-performance, small or micro controller in both serial and special machine construction as well as central or decentralized control in the field of plant construction. Of course, because of its compact construction size it is perfectly suitable for the building automation and the installation in sub-distributors.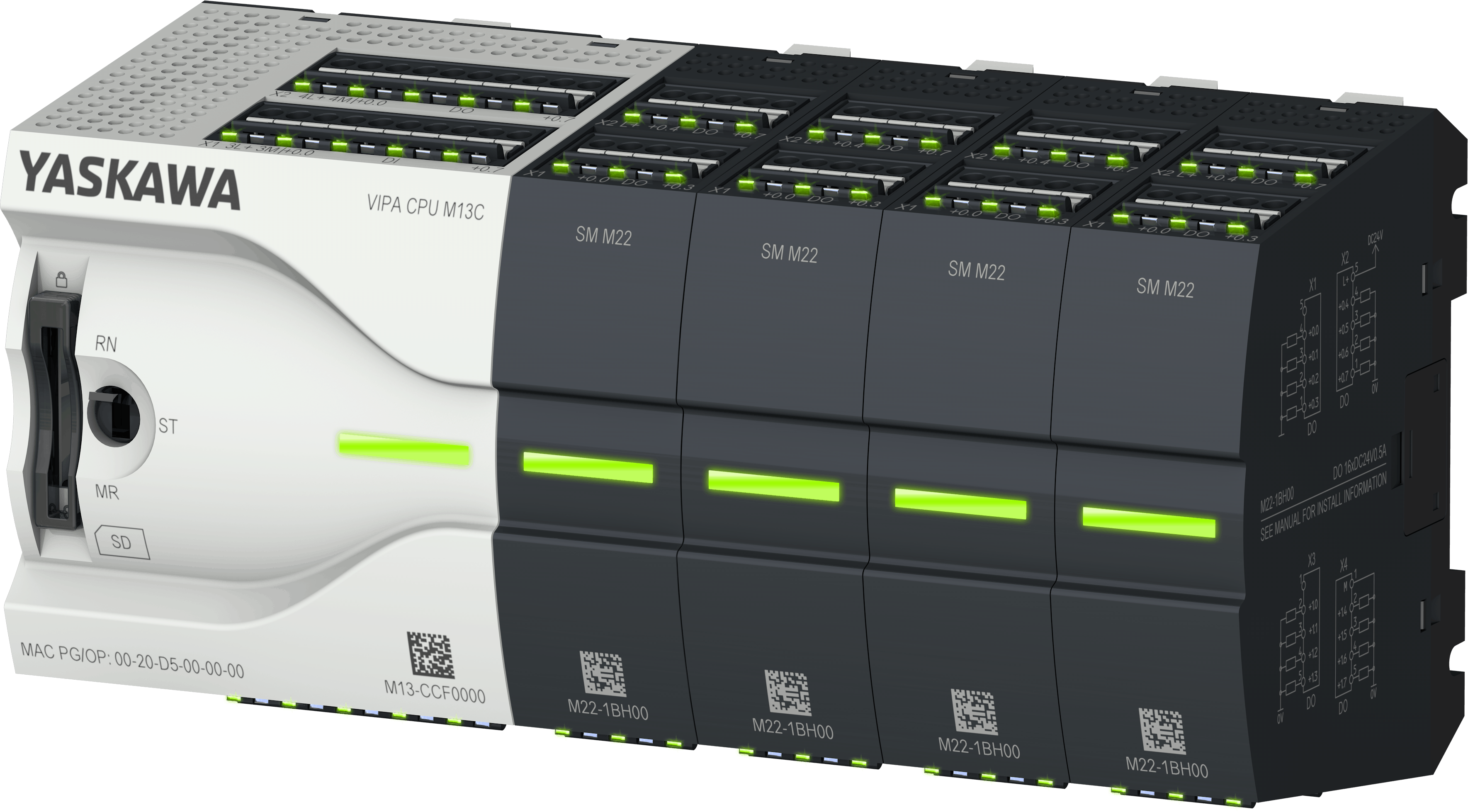 Let's talk
Interested about a product? Call us, and we'll be happy to talk