Sigma 7 Rotary Servo Motors
The Sigma-7 line of AC brushless rotary servo motors covers a full range of load requirements in both small and medium capacities. The advanced technology built into Sigma-7 sets a new industry standard for responsiveness, precision and long-term reliability.
We bring decades of practical design experience into each rotary servomotor, so you can choose from a wide range of sizes, speeds and torque ratings. 
* 24-bit high-resolution encoder installed
* High efficiency, low heat generation
* Downsizing by up to 20%
* Flange compatible with Sigma-5
Available Motor Series:
SGM7A
The general-purpose workhorse of the Sigma-7 line, SGM7A is available in a wide range of sizes and covers the capacity spectrum from low to medium power.
SGM7G
Delivers a rated speed of 1.500 rpm, and rapid and consistent throughput over a wide power range.
SGM7J
Optimize load matching for lower capacity loads with this medium inertia servo motor that delivers on our reputation for exceptional reliability.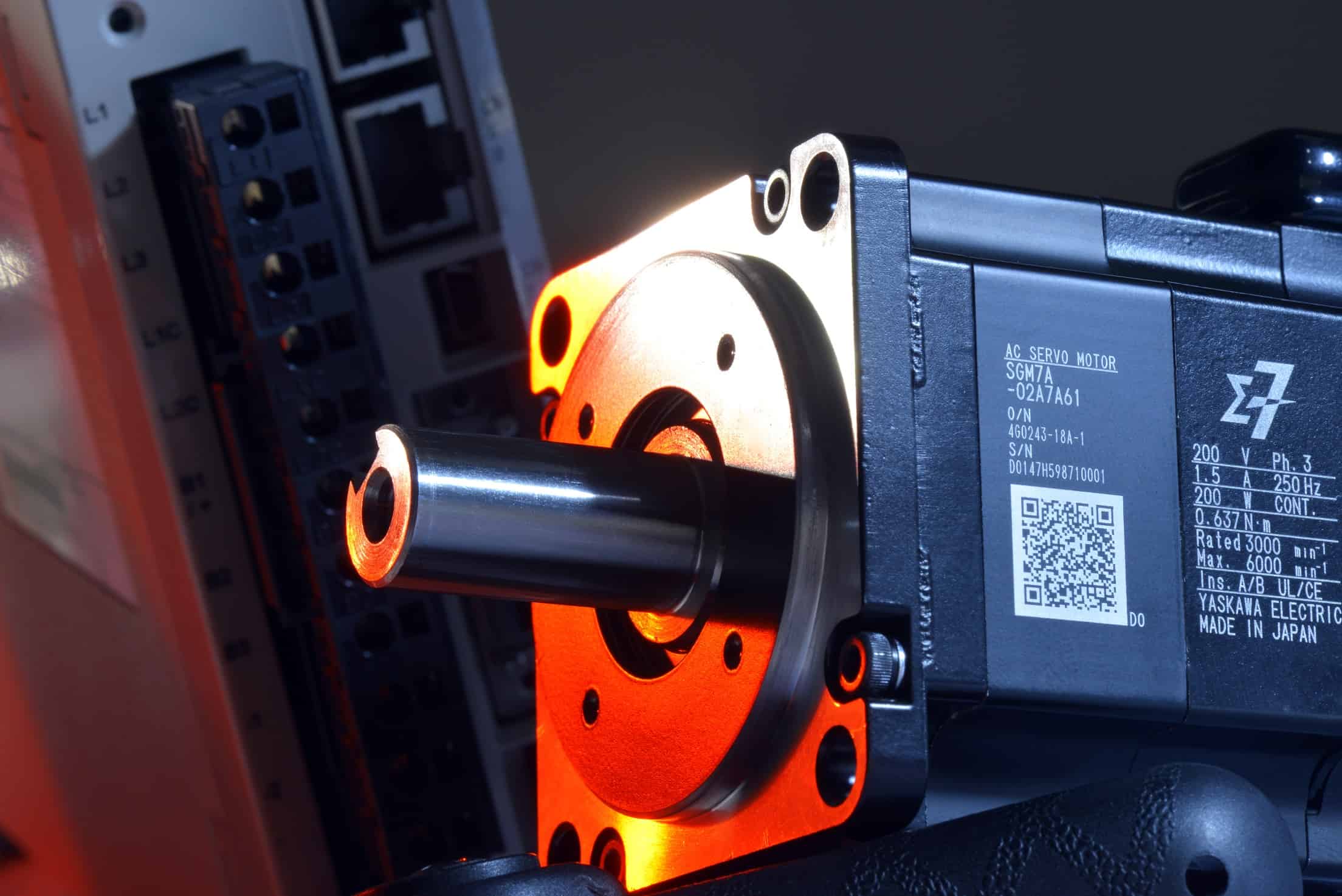 Let's talk
Interested about a product? Call us, and we'll be happy to talk