SGD7W EtherCAT
Dual Axis Capability with EtherCAT Networking
Control two axes of servo motion within a single SERVOPACK amplifier that offers the advanced options of EtherCAT motion network. Dual axis capability decreases system costs, cuts components counts and conserves panel space.
Highlights:
* Industry-leading 3.1kHz bandwidth significantly improves settling time.
* Tuningless capability reliably tunes servo system automatically – no user adjustment needed.
* Powerful package of tuning functions includes compensation for the effects of machine inertia, vibration, friction, and ripples in output.
* Maintains tuning accuracy despite inertia changes up to 30:1.
* IEC 61508 SIL3 safety certification.
* Improved filtering minimizes inaccuracies due to electrical interference, machine resonance, and mechanical vibration.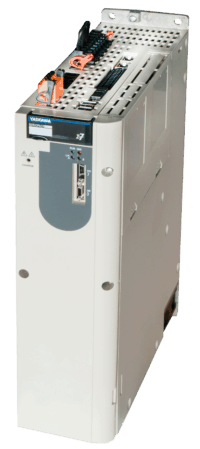 Let's talk
Interested about a product? Call us, and we'll be happy to talk