MPP Series
The MOTOMAN MPP 4-axis high-speed robot with a parallel kinematic system combines the speed of the Delta design with a high payload capacity and a large working envelope.
This robot was developed for order picking, high-speed picking and other handling applications and is primarily used in the food and solar industries.
The MPP models feature a maximum payload of 3 kg and a working envelope of 1,300 mm
Due to the high torque of the fourth axis, known as the wrist axis, the MOTOMAN MPP models are impressive because of their ability to move at unprecedented speeds.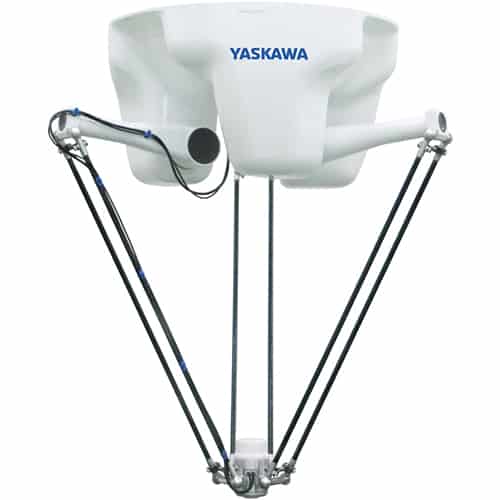 Let's talk
Interested about a product? Call us, and we'll be happy to talk