Factory Automation Accessories
Our total solution offering includes a wide range of accessories and complementary equipment such as: load ports, SMIF, OCR, RFID readers, ionizers etc. Our focus is on providing extensive flexibility for optimal solutions to all customers and applications.
Wafer Sorters
Yaskawa, as a market leader in automation and control, offers wafer sorter systems that provide, among others, the following benefits:
High Throughput
The high-speed robot with a traverse axis driven by a linear motor and a high-speed pre-aligner results in the world's fastest throughput of 300 wafers per hour.
ISO Class 1 Cleanliness
Edge grippers on the end effector for both the robot and the pre-aligner for backside handling of the wafers prevent contact with the face of the wafer. Thus, particles are greatly reduced during transfer. Our load ports, which boast the world's top level of cleanliness, ensure Class 1 cleanliness in the entire system.
Compatibility with Various Carriers
The 300-mm Wafer Sorter can be used with both FOUP openers and FOSB openers so that it can support the carrier ports of various manufacturers.
Foup Stockers
In response to the needs for AMHS (Automated Material Handling Systems) in the 300-mm wafer plants, we have developed a series of 300-mm wafer sorters that can be incorporated with stockers (automated FOUP warehouses) as applied products of the EFEM (Equipment Front End Module) for localized clean environments.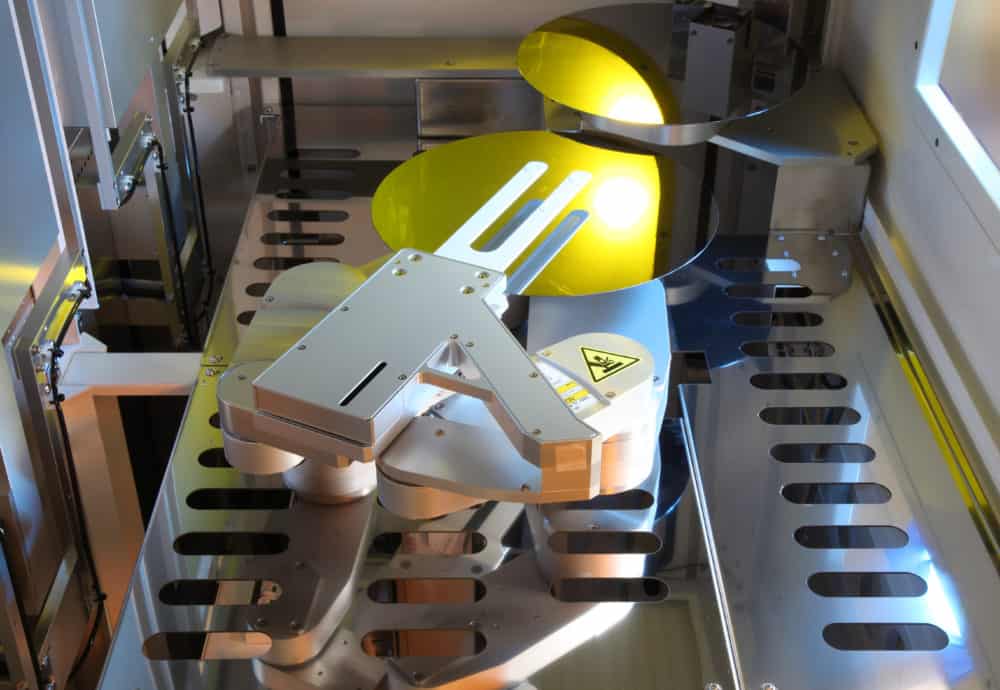 Let's talk
Interested about a product? Call us, and we'll be happy to talk