300S+ The High-Speed Control System
300S+ powered by SPEED7 makes this system one of the fastest and most efficient, µC based systems worldwide, programmable with WinPLC7 respectively STEP7 or TIA from Siemens.
The CPUs with SPEED7 technology have an outstanding speed. The entire reaction and signal processing time can also be increased – if required – with the optional VIPA SPEED bus.
The external storage option via MMC or SD card (up to 2 GB) enables automatic or manual backup/restore of data and projects. The attractive range of integrated communication interfaces like standard Ethernet for PG/OP communication ensures you comfort and flexibility.
Special advantages: The operation of our 300S CPUs is also possible without an additional memory card due to the integrated work memory. If required the integrated work memory can be expanded individually up to 8MByte with the VIPA MCC – MemoryConfigurationCard – depending on the CPU type. The 300S+ CPU grows with your tasks.
Our 300S COMPACT CPUs with integrated SPEED7 technology and I/O periphery are especially suitable for cost sensitive applications. Our 300S+ is suitable for nearly every application with its high-speed performance, the scalable memories and diverse communication possibilities.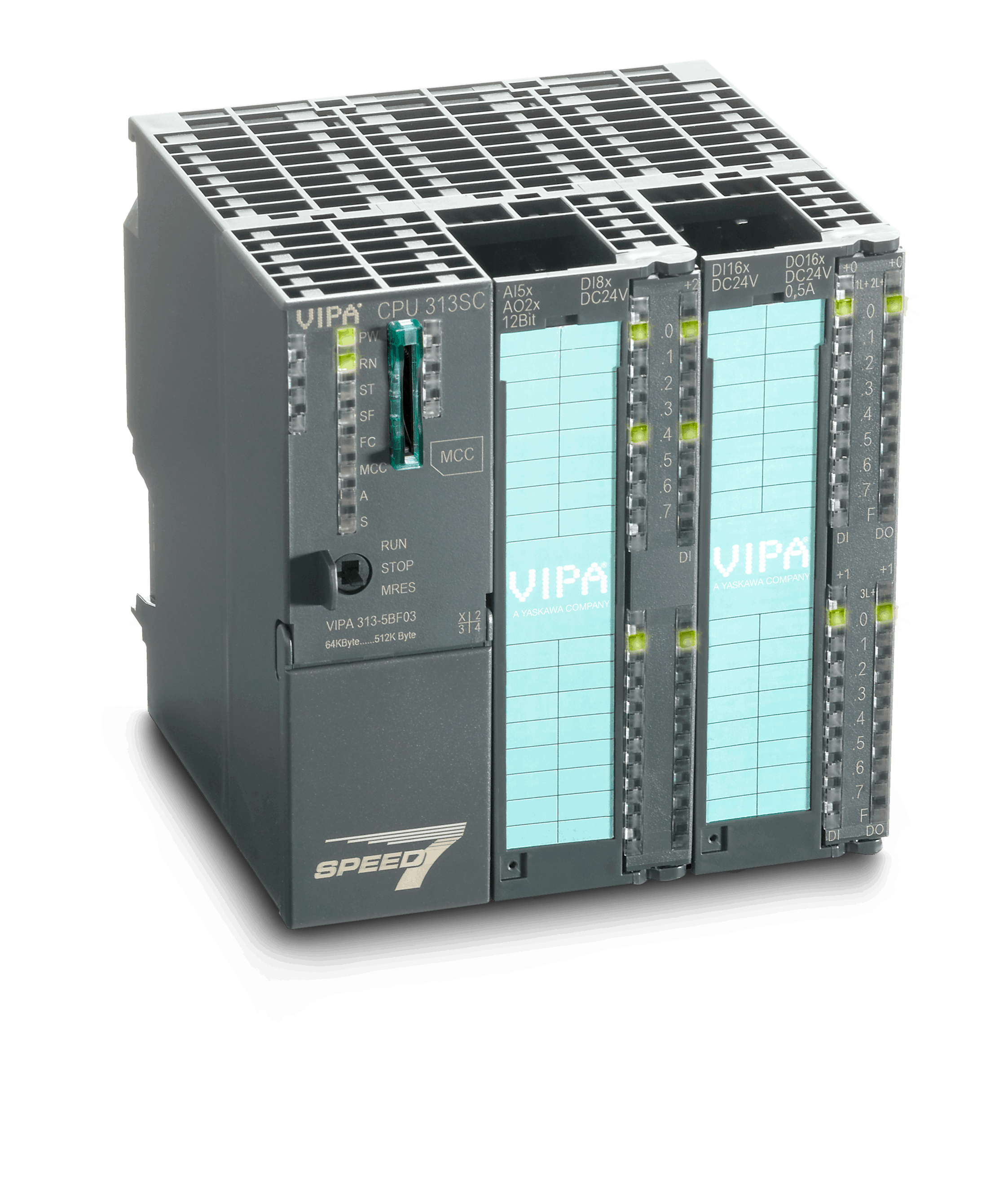 Let's talk
Interested about a product? Call us, and we'll be happy to talk