Dual honors: Design award goes to two (!) Motoman robots
Two robot models from Yaskawa's Motoman portfolio were honored with the "Red Dot Award: Product Design 2022" for their outstanding design quality
The Motoman GP4 – a version for payloads of up to 4 kg – was unveiled in 2021 to compliment Yaskawa's portfolio of fast and compact 6-axis robots. With axis speeds of up to 1,000 degrees/s, the new Motoman GP4 is one thing above all – agile and extremely fast. Its excellent repeat accuracy of +/- 0.01 mm means it can be used for many automated applications that call for the highest precision for small workpieces, e.g. flexible handling and feeding of small parts, assembly, loading and unloading of machines or time-critical inspection tasks. In addition, the compact robot is characterized by a small footprint and attractive price-performance ratio.
The robust Motoman SG400 SCARA robot with a payload of 3 kg is particularly suitable for applications that require both high speeds and a high degree of precision. It achieves a repeat accuracy of +/- 0.01 mm. Typical tasks include assembly processes of ultra-small parts or robot-based picking and packing, dispensing and feeding in the processing sector as well as in the food, medical products and cosmetics industry. Small interference contours reduce the risk of collision and enable the robots to be operated within a confined space. Internal cabling guarantees reliable workflows and helps to reduce maintenance costs.
"Surprising in shape and functionality"
Summarizing the current competition year, Professor Dr Peter Zec, initiator and CEO of Red Dot, particularly highlighted the "exceptional creativity" shown by the award-winning products: "It is really impressive and praiseworthy that there are still designs out there that can surprise us with their form and functionality. This makes it clear that design cannot be restricted or brought to a standstill by unfavourable circumstances. On the contrary: more and more new ideas and creations emerge, and futuristic techniques are developed. The fact that the quality of these products equals their level of innovation makes them well-deserved winners in the Red Dot Award: Product Design 2022."
Award for outstanding design quality
In 2022, designers, design offices and manufacturers from around 60 countries entered products in the Red Dot Award: Product Design. Following the motto "In search of good design and innovation", the 48 international members of the Red Dot jury assessed each product entered professionally, individually and comprehensively. Only those products that won over the experts with their outstanding design quality won a distinction.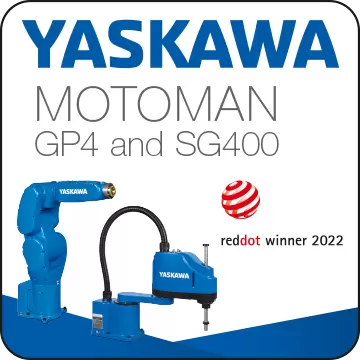 Let's talk
Interested about a product? Call us, and we'll be happy to talk