SIA Series
Slim and powerful MOTOMAN SIA 7-axis single-arm robot
The slim and powerful MOTOMAN SIA 7-axis single-arm robot is perfect for automated processes such as assembly, inspection, machine tending and material handling.
The SIA models have payloads ranging from 5 kg to 50 kg and working envelopes ranging from 845 mm to 1,323 mm.
The revolutionary design with high wrist performance and internal supply cables make it possible to use it in confined spaces while providing unrivalled maneuvering flexibility. It is even able to easily move around corners or reach into the machine.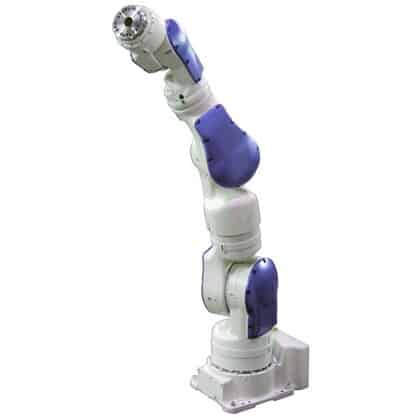 Let's talk
Interested about a product? Call us, and we'll be happy to talk