MC Series
The MOTOMAN MC is specifically designed for high-precision tasks. This robot is especially important for laser applications such as laser cutting, welding or cladding.
The MC model has a payload of 50 kg and a working envelope of up to 2,038 mm.
Due to the high payload, even large laser heads, for instance, move with precision in different tracks above the workpiece. This feature makes it possible for the robot to move along circles, curves and straight tracks.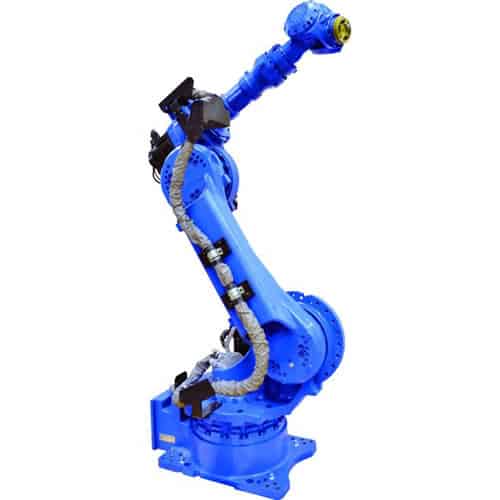 Let's talk
Interested about a product? Call us, and we'll be happy to talk